Hillary M
Rocklin, California
06.28.2015
Apex saved our bachelorette party! I had booked a limo with a different company months in advance, but two
Alex Pitersen
Rocklin, California
06.28.2015
Apex saved our bachelorette party! I had booked a limo with a different company months in advance, but two

Hillary M
Rocklin, California
06.28.2015
Apex saved our bachelorette party! I had booked a limo with a different company months in advance, but two

Alex Pitersen
Rocklin, California
06.28.2015
Apex saved our bachelorette party! I had booked a limo with a different company months in advance, but two

Hillary M
Rocklin, California
06.28.2015
Apex saved our bachelorette party! I had booked a limo with a different company months in advance, but two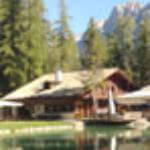 Hillary M
Rocklin, California
06.28.2015
Apex saved our bachelorette party! I had booked a limo with a different company months in advance, but two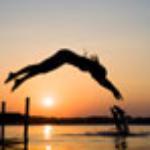 Alex Pitersen
Rocklin, California
06.28.2015
Apex saved our bachelorette party! I had booked a limo with a different company months in advance, but two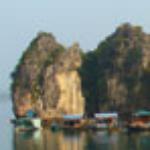 Hillary M
Rocklin, California
06.28.2015
Apex saved our bachelorette party! I had booked a limo with a different company months in advance, but two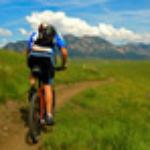 Alex Pitersen
Rocklin, California
06.28.2015
Apex saved our bachelorette party! I had booked a limo with a different company months in advance, but two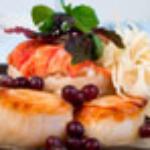 Hillary M
Rocklin, California
06.28.2015
Apex saved our bachelorette party! I had booked a limo with a different company months in advance, but two
Apex Transportation and Tours
Welcome to Apex Transportation Service. We are a Northern California luxury transportation service specializing in our widely acclaimed and popular Limo Service. With Apex Limousine Service you will find yourself swept up into a luxurious ride – no matter the occasion or the distance - every single time. Apex Limo Service is a service you can rely on for safety, exquisite luxury and professionalism.
We pride ourselves on providing our clients with a consistently high level of quality. From the moment you call us to book your limousine until the moment you're dropped off at your final destination, you will be pleased by the attention to detail and overall professionalism we take pride in providing.
As a Northern California based company we provide high quality limousine transportation within and throughout the Bay Area, Livermore Valley, Napa Valley and Sonoma Valley. As a company we strive to provide a wide range of luxury transportation services while maintaining a high quality and an unmatchable level of professionalism. We focus on limousine, SUV, and sedan transportation in the gorgeous Livermore, Sonoma and Napa Valleys as well as destination management, corporate transportation, dinner services, per hour/client directed transportation and charters. We also provide transportation to and from San Francisco International (SFO), Oakland International (OAK) and San Jose International (SJC) as well as private airport transportation. Our limousine and luxury sedan services are also available for long distance transfers anywhere within California. At Apex we always believe that the client comes first – so we work directly with YOU to develop a luxury transportation itinerary and plan that meets and exceeds your needs and expectations. We are committed to providing you with reliable luxury transportation that brings you where you want to be when you want to be there.
Apex Transportation and Wine Tours
One of our most popular services is our Napa Valley wine country transportation service. We believe in consistency and quality. We also believe that the wine country is Northern California's most exquisite gem worth discovering and exploring. Our luxury transportation services will bring you directly to the heart and soul of the wine country in luxury and safety. We first work directly with you to formulate a unique you to formulate a unique itinerary that reflects your Napa Valley wine country desires. You get the opportunity to plan and personalize your very own wine country adventure. Whether you wish to see the Napa Valley, Sonoma Valley or Livermore Valley our experienced staff are ready and available to point you in the right direction of each region's finest restaurants and wineries. Our staff is ready and available to make your customized itinerary as memorable as can be. The simplicity of working with Apex transportation allows you the option of making itinerary modifications if you need them. Your exploration of Northern California's beautiful Napa Valley wine countries will bring you to some of the most well respected wine producing regions in the world. With a number of incredible Napa and Sonoma Valley wineries to choose from you will be stunned not only by the beautiful limousines but by the delectable wines and pristine restaurants peppered throughout the region. The lush valleys that your limousine will take you through only compliment the natural grandeur of this stunning region.
Professional, Safe and Affordable Limo Services
Here at Apex we are serious about our commitment to our clients. We believe that riding in the luxury of a limousine to Northern California's finest corners is an incredible experience. We strive to make this experience not only luxurious and comfortable but also professional, safe, reliable, and affordable every step of the way. Our professionalism is embodied in each one of our drivers. Our drivers are subject to background checks and driving tests and many boast years of driving experience. Always dressed to impress, our drivers provide a professional driving experience coupled with an ensured high level of safety from start to finish. Our limousines, SUV's, Sedans, and luxury vehicles do just the same. Each vehicle picks you and your party up clean and up to date on services and safety checks. There's no need for concern when riding in our limousine – we always go the extra mile to ensure our vehicles meet the highest safety standards every single ride. We know how stressful it can be to find the little bit extra to go on vacation or just have a night out. This is why we provide affordable limousine transportation to our clients to ensure that when you utilize our services you are not completely breaking your budget. We offer high quality service at very reasonable prices. Our high quality service, attention to detail, and constant reliability is what sets us apart from our competition.
No matter the occasion Apex is here to provide you with high quality luxury transportation all year round. Our team of office staff and our experienced drivers are ready and available to make your limo transportation needs a reality. Whether looking for a new company to facilitate your corporate travel, bring you and some friends out for a birthday dinner or for a romantic escape to the Napa Valley to taste some of the country's most precious wines, Apex is here to help. Your limousine is waiting.