Point to Point Transportation and Car Service in San Francisco Bay Area, Sonoma and Napa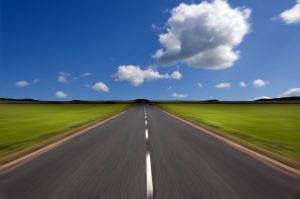 Sometimes luxury transportation is only used on very special occasions. However, we offer our luxury transportation services for any and all occasions. An increasingly popular service we at Apex are offering is our Point to Point Transportation services. While a plethora of transportation apps and services are emerging, the safety and security as well as luxury that accompanies our Point to Point Transportation Services can not be beat. We offer professional grade and supremely comfortable transportation services for you on any occasion and any day. Our services are available throughout the San Francisco Bay Area. Give us a call and we will pick you up no matter where you are and take you to the destination of your choosing. Our professional, customer service friend, and reliable team of drivers do a fantastic job of making timely picks ups and drop offs and taking you on reliable and quick routes. If you're looking to get picked up in the Bay Area or Napa Valley and need a ride to San Francisco our Point to Point Transportation Service is the perfect fit. When you call our knowledgable and helpful staff, they will work directly with you and develop an itinerary and plan that make sense – time, location and vehicle type will all be worked out during your Point to Point Transportation consultation with Apex.
You can rest assured that each and every driver as well as each and every vehicle are consistent and reliable as well as have endured background checks and safety inspections. These extra miles that we go to ensure your safety and comfort have helped turn our Point to Point Transportation Service into a wildly popular service. No matter the occasion just give us a call and a comfortable, new model vehicle will be there to take you where you want to go.
Apex Limousine Service
Our Point to Point Transportation Service is an extension of the services that have built us the loyal and consistent client base we know and love – Luxury on time transportation. We offer professional, on time transportation services to all of our clients for any occasion. Our fleet of luxury vehicles are consistently serviced, insured and perfect for any occasion large or small. We provide Sedans, SUVs and classic limousines to you and your party. Our drivers are as professional as they come – outfitted in ties and there to provide you with excellent service on time every time.
For your Point to Point service our cars provide the comfort and relaxation you should expect from a luxury vehicle – premium leather seating, surround sound systems and a full bar in our limos. When riding with Apex you will be able to kick back in comfort and relaxation. This ease of mind really sets our transportation service apart – a professional company you can count on before, during and after your point to point transportation. Whether you are riding in one of our beautiful luxury SUVs, a stunning luxury sedan or a classic limousine you will be taken care of. Our drivers will always go the extra mile to get you where you need to be when you need to be there. Professionalism and punctuality is an important part of our customer service. We believe that when you are riding with a professional transportation service provider your entire experience changes – it goes from being something basic and normal to something incredible and exceptional. This exceptional service keeps our clients always coming back for more, every time they are looking for chauffeured transportation. Give us a call and book your SUV, Sedan or limo with Apex today. The lines are open and our in-house staff are waiting for your call.