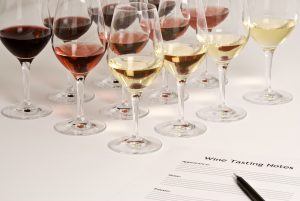 The Sonoma Vally is Northern California's most pristine and beautiful destination for all things wine. Often referred to as the Valley of the Moon, the Sonoma Valley is full of incredible vineyards and wineries producing artisan wines using a wide range of art and classic methods. With a deep and long standing wine producing history – interrupted by Prohibition in the early 20th century – Sonoma Valley hands down to contemporary wine makers a tradition made excellent by dedicated winemakers and perfect weather. Combine this with the setting of lush rolling hills and green pastured valleys and the Sonoma Valley shows all who visit just what makes this corner of Northern California so special. While a trip through the Sonoma Valley will never disappoint, without a doubt the best way to see everything that the Sonoma Valley has to offer is with a Sonoma Wine Tour limo company. A Sonoma Wine Tour brings you between the wineries that make the Sonoma Valley legendary – through the wineries you know and love and to the hidden gems of this lush region. From wineries that embody the methods and the ethics of an earlier era to contemporary wineries experimenting with the latest winemaking technologies – the region has it all.
Our limo winery tour allows you to sample the finest wines and see the wide range in taste, flavor and variety produced in the Sonoma Valley. Of course for those looking to experience everything that the Sonoma Valley has to offer, a winery tour can easily bring you and your party to the Michelin rated Sonoma Valley restaurant as well as one of the many annually reoccurring special events in the Sonoma Valley such as the Sonoma Valley Film Festival. We believe that experiencing the world famous Sonoma Valley is an experience that must be done in safety and style.
A Sonoma Valley Limousine Wine Tour is the perfect way to experience all that the region has to offer. When hopping into one of our limos, driven by a professional, experienced, and attentive limousine driver you will find your experience meeting and beating your expectations. Each one of our sedan, suv, and limo vehicles are equipped with comfortable seating and surround sound systems. With consistent safety and regulatory checks of vehicles as well as drivers, you can rest assured that when riding with Apex you will have a safe and wonderful time every time.
Our limousines pick you up and drop you off at predetermined locations, never leaving you waiting or wondering – always on time. Our in-house office staff is experienced in the Sonoma Valley wine tour limousine experience and we are always more than happy to provide a customized itinerary that will bring you to the sites and wineries you know and love. We are also happy to point you in the direction of the wineries and restaurants you may not know of but that reflect the tastes and experiences you are looking for. A limousine will allow you to sit back and relax with out the worry or stress of transportation. Our limousine fleet is capable of accommodating parties of all sizes – so no matter what the occasion, an Apex limousine is available for you to explore the Sonoma Valley. Whether you are looking for a small yet luxurious sedan or a stretch limousine – whether looking to accommodate a large group or a small intimate getaway – we have a luxury vehicle for you. Our staff are ready and waiting by the phones to help facilitate your Sonoma Valley getaway.
Give us a call today – your gateway to the Sonoma Valley is only a phone call away.