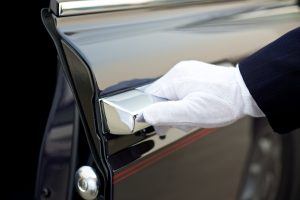 One of our defining characteristics at Apex Transportation Services is our flexibility. We believe that what sets us apart and makes our services widely respected is the way we work directly with our clients – with flexibility and ease. Nothing underscores this sentiment more clearly than our Hourly/As Directed Transportation Service. This service allows our clients to request private transportation services on an hourly basis for any occasion. This is a fantastic way to enjoy the wonders of luxury transportation within the confines of your budget. When you give our in-house staff a call one of our representatives will gladly design an hourly excursion just for you with one of our professional drivers and beautiful vehicles. This service allows you to utilize our luxury transportation services for any occasion as well. Our professional drivers will bring you from destination to destination and wait for you for as much time as you request. Your wish is our command when utilizing our increasingly popular Hourly/As Directed Transportation Service. This service is available for restaurant, birthday, Napa Valley wine tour trips and other types of tours. As you and your party visit and enjoy what a number of different destinations have to offer, our driver and vehicle will be your reliable private transportation. This is a perfect option for those looking to develop and create a tour of their own that includes multiple different types of stops. Our drivers embody the essence of professionalism and will ensure you get to where you want to go in a timely fashion through out your time riding in an Apex vehicle. We believe our Hourly/As Directed Service is the perfect way to enjoy a tour or any type of outing within and throughout the San Francisco Bay Area as well as the Sonoma and Napa wine countries. Give our helpful staff a call today and book the limo transportation adventure of a lifetime.
Sedans, SUVs and Limousines
We offer a wide range of new model vehicles for you to choose from. Our vehicles include the finest options of Sedans, SUVs and Limousines to choose from to match exactly what you are looking for. Our vehicles are insured, up to date on safety inspections and perfect for occasions of any kind. Whether it's a casual outing or your wedding day, an Apex vehicle opens up a world of luxury every single time you step into one. For those interested in the limits of luxury transportation try one of our luxury SUVs. Four doors, black, sleek and modern, it is perfect for a night out with some friends or a birthday party for a smaller group. Our Sedans are also increasingly popular and show the simplicity of what private transportation can be. An Apex Sedan is an intimate yet no less incredible vehicle that offers a smooth ride every time. Our wide range of limousines are consistently our most popular vehicle and of course a classic. Each limousine is adorned with beautiful interiors as well as drinks to choose from. Our limousines are available for groups large and small, for occasions as casual as a night out, from Napa wine tours to sporting events to a wedding day. We believe that a limousine adds something special to any occasion no matter what it is. Give us a call today and we can organize a luxury vehicle for you. Start your planning today, we are only a phone call away.