California Wide Long Distance Transfer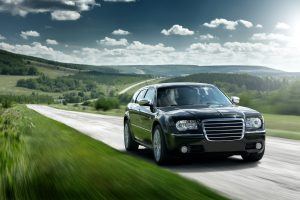 We believe (and our clients agree) that private, luxury transportation is a wonderful thing. Whether you are traveling to your favorite restaurants and wineries or going out for a birthday party or wedding ceremony, limousines and luxury sedans are perfect compliments to nearly any situation. We here at Apex limo service are excited to offer our clients and clients to be a wide range of limo, suv and sedan transportation services. We know that the demand for luxury transportation services in Northern California and beyond are for more than just what limousines are traditionally used for. We are excited to offer long distance transfers. A long distance transfer in a limousine, sedan or SUV are available for your convenience and need. We offer long distance transfers and transportation throughout the state of California. We understand that some of our clients are in situations that prevent them from flying – a long distance transfer with Apex is a solid safe alternative. We can bring you throughout the state of California on the roads to the destination of your choosing. We also know that sometimes our clients need to travel long distances throughout the state of California that may be inaccessible by plane – Apex long distance transfers are a perfect solution allowing our clients to get to where they need to go when they need to be there. Our long distance transfer service is also often times a perfect alternative to flying or other transportation options because it is quicker and more convenient. We know the drudgery and long waits the accompany airport visits and flying – we are here to provide the luxury transportation that gets you where you need to go when you need to be there no matter how long the distance. Our long distance transfer services are also useful for people in situations where they need to get somewhere quickly – a meeting, an event or anything of the like that is a longer distance away. Our team of dedicated and experienced staff and drivers work directly with you to shape the details of the long distance transfer to meet your exact needs. Just give us a call and together we can formulate your long distance transfer to be exactly what you want it to be.
Sedans, SUVs and Limos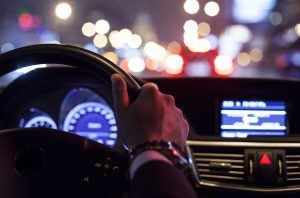 Our long distance limo transfer service is useful to any and all who need it. What sets our long distance transfer service from other transportation services is we offer our new model Sedans, SUVs and Limousines for the service. Each vehicle is new model, and gets checked regularly at our shops as safe is our main consern especially for traveling long distance with our clients.
Our fleet of Sedans are smaller vehciles than our SUVs and Limos yet just as comfortable. For a single person or two the Sedan is a perfect option for a safe and comfortable long distance transfer. The intimacy matched with room and comfort is practically unbeatable. The smooth ride in a sedan will bring you to your destination with ease and relaxation. For those looking for something a little bit bigger so they can stretch out – with more room for luggage and people – we also offer long distance transfers in luxury SUVs. An SUV is another beautifully elegant yet relaxing alternative to a limousine for your long distance transfer. The leather seating and all around comfort parallel what you find in a limousine yet the sleek and sporty design give the experience a different yet smooth feel. For those who are looking for the more traditional form of luxury transportation we also offer our wide range of luxury limousines for your long distance transfers.
Our team of professional limousine drivers know both the ins and outs of getting around California as well as driving luxury vehicles. Our team of drivers bring a sense of professionalism to their work. When stepping into an Apex limo vehicle for a long distance transfer you can rest assured in the safety of the vehicle and the professionalism of the driver behind the wheel. Every step of the way you can count on getting to where you need to go when you need to be there. An Apex long distance transfer in an SUV, Sedan or Limousine is a perfect option no matter where the destination in California. Whether its a quick trip outside of the Bay Area or somewhere much further, Apex long distance transfers are available for you. Just give our professional and experienced on-site office staff a call today to book your SUV, Sedan or Limouine.