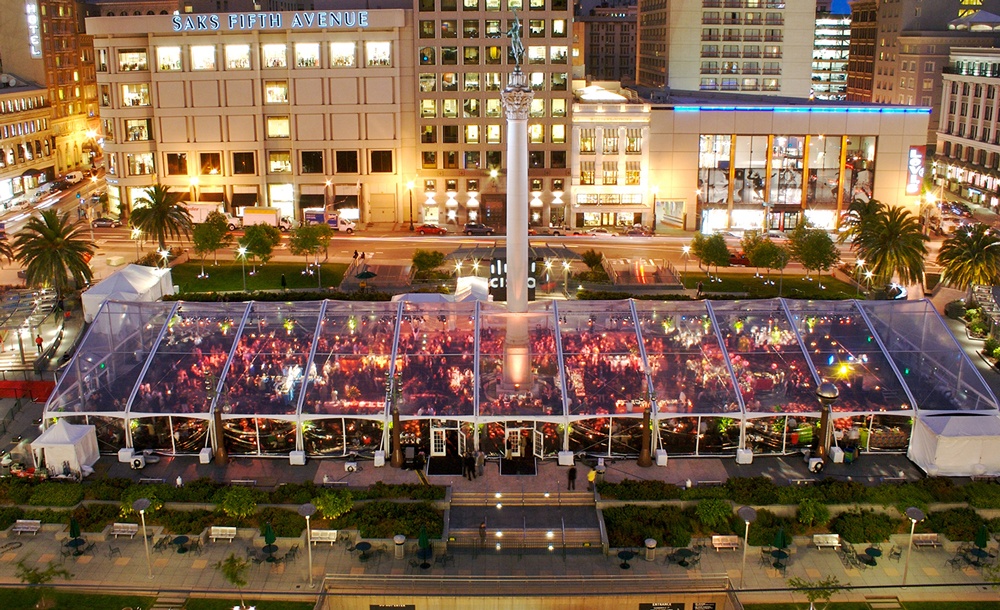 16 February 2018
San Francisco has many places to shop – but there is nowhere more premier and exciting than Union Square. Union Square is in the heart of San Francisco and attracts millions of people every year to its stores, restaurants and hotels. The public plaza received it's name because during the American Civil War it was used as a place to hold rallies in support of the Union Army. The array of boutique stores, high end shopping, restaurants and hotels make it a must see for anyone visiting San Francisco. Despite it's history, by the 1970s and 80s the square had become run down. This all changed as a large scale renovation transformed the entire square and made it the shopping epicenter of San Francisco. Within a three block radius of Union Square are six different department stores including Saks Fifth Avenue, Neiman Marcus, Macy's and Barneys New York. The area itself is also home to many luxury retailers such as Gucci, Loui Vuitton, Dior Homme, Tiffany & Co, Chanel and Prada. Willams-Sonoma, Victoria's Secret and Apple also call Union Square home.
While Union Square is known and loved for the endless array of shopping options it is not the only thing that attracts tourists and locals alike to the area. Many theaters are located in and around Union Square. TIX Bay Area, a ticketmaster outlet, is even located directly in the middle of Union Square. The centrality of Union Square gives it another appeal as part of a larger exploration of San Francisco. SOMA (South of Market) is connected to Union Square by the cable car. Just due Northwest is Nob Hill – with its beautiful homes and incredible views of the city up it's hills. Chinatown is just Northeast, full of attractions on its own. Nearby is Belden Place, San Francisco's French Quarter – home to open air french cafes and restaurants. Union Square also is part of the legendary Barbary Coast Trail, which connects many of San Francisco's finest landmarks. Union square is easily accessible by Cable Car – another must see attraction of the city. Union Square is a perfect place to start or end any day in San Francisco. Whether you want to shop, eat or just walk around and see what the heart of the city by the Bay is all about, Union Square is a great place to do it. Your visit to Union Square has been made that much easier with Apex Transportation.
Apex Transportation is a premier Bay Area transportation company. We focus on providing our clients with premium luxury transportation in and around the Bay Area. For your visit to Union Square there is no better option than Apex Transportation. We boast a beautiful fleet of state of the art limousines and a team of professional limousine drivers. Each vehicle meets the highest levels of safety and luxury. When looking for a safe, easy and luxurious way to explore Union Square and San Francisco more generally, there is no better place to look than Apex Transportation. When you give us a call we plan directly with you your day or evening in San Francisco to meet your specific needs and desires. Our driver will pick you and your party up at a specific time and place and bring you directly to Union Square or there as part of a larger drive in San Francisco. Each of our drivers know San Francisco well and always brings you exactly where you want to go. When driving with Apex to Union Square, you can rest assured that you will get to to and from where you want to go when you want to be there. Give us a call and reserve your limousine today!